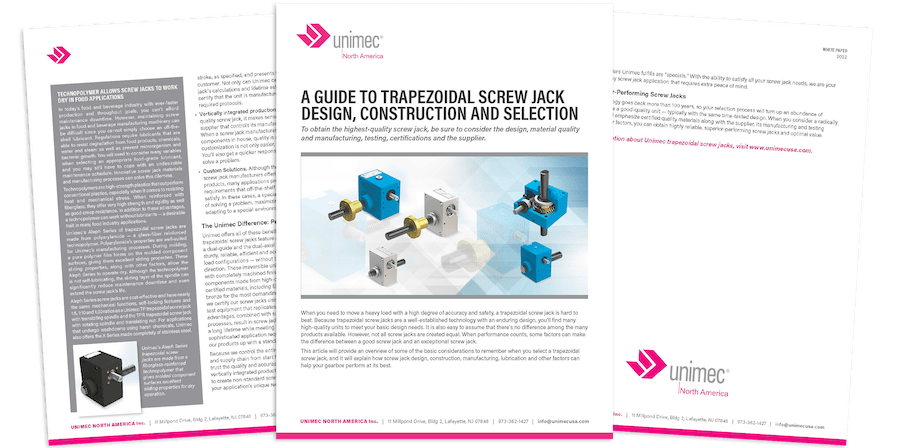 White Paper: A Guide to Trapezoidal Screw Jack Design, Construction and Selection
When you need to move a heavy load with a high degree of accuracy and safety, a trapezoidal screw jack is hard to beat. Screw jack technology dates back more than 100 years, so your selection process will turn up an abundance of suppliers that create a good-quality unit — typically with the same time-tested design. Despite the similarities among screw jacks, there are some factors to look for that will provide you with greater reliability and performance than found in an ordinary screw jack.
Our new white paper provides an overview of some of the basic considerations to remember when you select a trapezoidal screw jack, and it will explain how screw jack design, construction, manufacturing, lubrication and other factors can help your gearbox perform at its best.